Currently W.A. Spees Consists of five employees, three full time, one part time and a Consultant. The team is: Wes Spees - Principle Architect, Rob Howell - Architectual Technitian, Matt Goddard - Architectual Technitian, Jack Spees - IT Support and John Randell - Architectual Design Consultant. Below are the profiles/CVs of the team.
---
Wesley A Spees, BArch (Hons)(UCB). MSc (UCL). RIBA, ARCUK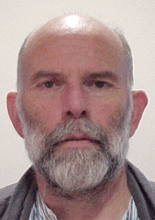 Principal Architect Wesley commenced his professional career in 1973 with the United States Coast Guard. In the service he was Special Projects Officer responsible for architecture and planning within the 11th Coast Guard District (Southern California). In this post he was responsible for the master planning and detail design of the redevelopment of the Coast Guard Air Station, San Diego.

Upon completion of his service, Wesley joined the practice of Pascall and Watson Architects in London. As Project Team Member he was involved in the planning and implementation of the redevelopment of Terminal 2 at Heathrow Airport. He left Pascall and Watson to take a post graduate MSc in Advanced Architectural Studies at the Bartlett School of Architecture, University College London. The thesis and degree focused on the relationships between social and spatial organisation. After completion of the degree course Wesley was project architect on major site developments in Daventry and Darlington for James Cubbitt, Fello Atkinson and Partners, Architects and Planners in London.

In January 1981 Wesley moved to Pembrokeshire and worked for local practices on a variety of projects in West Wales. In 1986 W A Spees Architects was established, and has undertaken a diverse range of commissions, from small extensions to new build projects of over £1million.

Work has included feasibility, building utilisation and project organisation studies and project planning for Pembrokeshire Health Authority, East Dyfed Health Authority and Ceredigion and Mid Wales NHS Trust. Numerous redevelopments and new buildings for Withybush Hospital have involved complex design and tight parameters.






Rob Howell BSc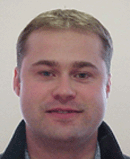 Before starting a career as an Architectual Technician, Rob gained a BTEC First Diploma in Construction and also a BTEC OND in Building studies both from Pembrokeshire college. Then as part of a Sandwich course Rob completed a BTEC HND in Building studies from the University of Glamorgan, during this time he also worked for Barry Paynter Architectural Services, WA Spees RIBA Architects, Jm Jones Architects and JKL Architects and Planners. Having Finsihed his BTEC HND Rob then started at Safeways stores Plc, he then returned to the University of Glamorgan to do a BSc in Building Technology and Management (Fast Track) which he completed in one year.

After completing his BSc Rob then returned to work for Safeways Stores and then Turrin Ferraby & Taylor, before returning to Pembrokeshire and WA Spees RIBA Architects. Robs portfolio includes residential conversions and extensions, cottage conversions within National Parks through to commercial and retail developements.




Matt Goddard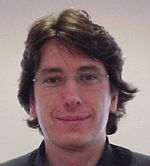 Before joinging the practice matt gained a BTEC National Diploma in construction at pembrokeshire college he then joined the practice in November of 1992, initially a full time Junior Technician he shortly started a day release program from pembrokeshire college where he studied for a HNC in Building and Construction, which he finished 2 years later. Matt then returned full time for one year before begining an HND in Building and Construction upon completion Matt returned to full time at WA Spees Architects. 12 years later and Matt is still at the practice.
Matt is now the practice specialist in Revit which models plans in the 3 dimension. A very powerful program that has cut out some of the more tedious and time consuming parts of Cad work, for example if a change in building design and/or the documentation process occurs in one place, revit will automatically take care of other necessary changes throughout the plans. It is a powerfull presentation program allowing walk throughs of as yet unfinished buildings (see current projects-fishguard leisure center)




John Randell R.I.B.A.






John and Wesley met at Pascall and Watson over twenty yeares ago. They have worked together on numerous, varied projects in both Pembrokeshire and London.

John was the Senior Architect for Imagination Ltd from 1989-1993, a period when they won many awards. He was Project Director/Architect for Canada Water Station - Jubilee Line Extension; New Dinosaur Gallery at the Natural History Museum; Exhibition structures for British Telecom and Ford at NEC Birmingham and Geneva.

New ideas, development and education have always been of interest to John. He was a Course Tutor and Unit Master at the Architectural Association School of Architecture from 1982 to 1994. He is currently a visiting examiner and lecturer at the Bartlett School of Architecture, University of London.

Relevant and current details are as follows: Consultancy:
All aspects of lightweight enclosures, high performance building elements and component design and development - recently: Development of advanced structural glass assembly for 80m span 20,000sm, Award Winning, fully glazed exhibition structure, Neue Messe, Leipzig, Germany; Development of fabric roofs for industrial use, SGS-Thomson, Kuala Lumpur, Malaysia; Appointed Mediator in dispute between Clyde Canvas and Ron Arrad Associates over faults in novel fabric roof structure.

Design Commissions:
Penthouse flat in Mayfair for Sir Clive Sinclair; Detailed design and production of Award Winning office building for Imagination Ltd, including exhibition gallery, design offices, video production and sound recording studios; Conversion and extension of Pembrokeshire College, with W A Spees Architects, including new multi-use theatre/studio and student refectory; New entrance with stair/lift tower at London Planetarium for Tussauds Group; New entrance canopy for Manara Tar building, Kuala Lumpur.

Specific Relevant Experience:
New Dinosaur Gallery - Natural History Museum, London Exhibition Structures - British Telecom and Ford at NEC, Birmingham and Geneva. Exhibition gallery - Imagination Building, London. Grandstand/hospitality units - Volvo Cars Multi-use theatre/studio - Pembrokeshire College, Haverfordwest




Jack Spees BSc (Hons)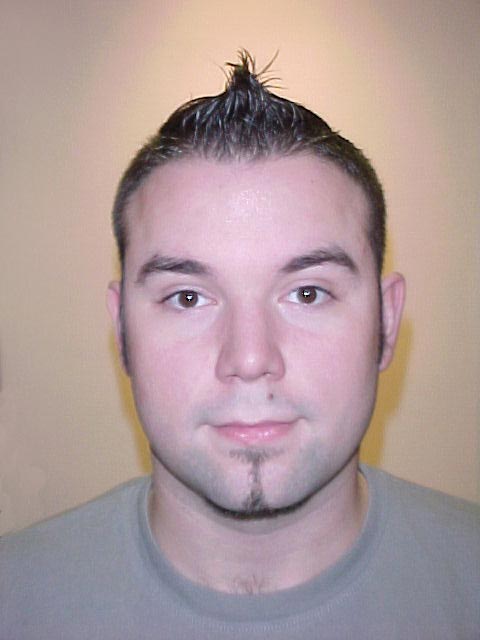 Having Recently Completed a degree in Physics at the University of Bristol, Jack is currently employed as IT/Admin support for the practice. Jack undertook several computer science open units during his degree. These involved programming in vba, c, c++ and java, Web Page Design, Use of all microsoft office programs and Mat lab and Maple mathmatical programs.

Before university Jack took a gap year where he worked in several positions including a Job advert repurposer for the internet, where he learnt basic HTML coding, also for South Norfolk District Council where as a data analyst the use of vba was essential.

The duties involved in his position at W.A. Spees include regular Virus checking, general maintenance of the pc's, over seeing the newly installed server, Web Page design and Maintenance, where necessary the Developement of software and general admin duties.